http://www.6theory.com/forum/index.php/topic/9275-ktown-reality-show-cast-revealed/
Source: 6 Theory Forums, July 13, 2010
Ktown Reality Show Cast Revealed
I don't know if there's already a topic about it but if there is go ahead and redirect me to the right forum or just close this one.
So yeah how do you guys feel about it?
They did a pilot episode for it already. I don't know how I feel about it but it should definitely be interesting!!
Resized to 86% (was 720 x 478) - Click image to enlarge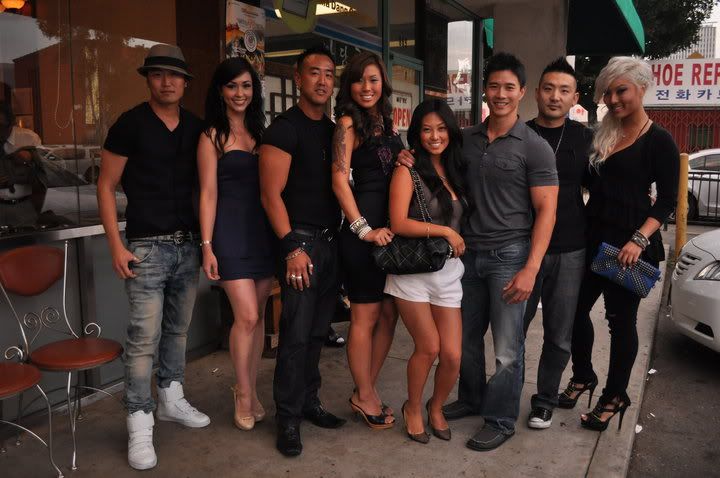 Resized to 86% (was 720 x 478) - Click image to enlarge
more Info about the reality show
So it looks like the shortest girl in the middle has a blog! Violet Kim's Blog
I don't know about ya'll but to me she just seems like a regular Korean American girl in my opinion. Its just that they just come off as trashy or people that parties way too hard. There's also a link to her fb/twitter when you can find the other cast members.
EDIT AGAIN:
after reading some of her blog stuff and watching some vids of her on YT she definitely has a diva attitude
Also I've been hearing its true that it might be coming out? I don't know what channel but I'll definitely watch it to see how crazy these ppl are.