http://marsbarss.wordpress.com/
Source: MarsBarss, April 13, 2010
I love me some trashy tv.
So I suppose my blog has a reputation about discussing some trashy things. I say this because I got a text from my cousin, Stephanie the other day:
"Did you hear there's a casting for an asian jersey shore? I thought you might like it because you had lots of jersey shore on your blog. haha"
And indeed I do. I am a fan of that program.
I will not disappoint, I will address this. Apparently, Tyrese Gibson's production company is looking to make a TV show, similar to Jersey Shore and the Real World, for Asian Americans. The show is going to be in LA/Hollywood/Koreatown. They put a listing on craigslist – in case you were curious.
They are looking for: "beautiful Asian-Americans with lively, strong, and unique personalities between the ages of 18 to 30 with equally interesting life stories and perspectives to share, especially individuals who know about and/or experienced the Koreatown life."
Interesting right? I am SO looking forward to this. It will either suck or be crazy.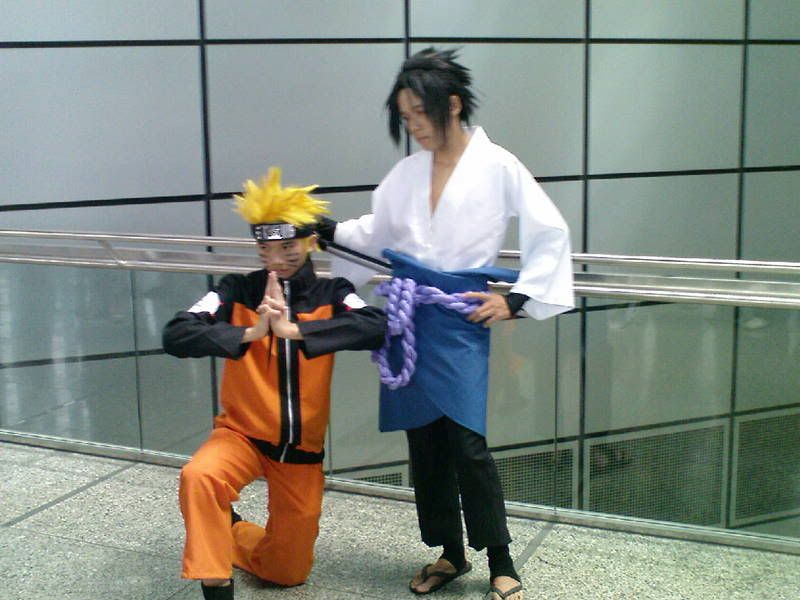 OR
I mean, I don't know about you, but I'd rather be at an Anime convention
If I lived in Cali, I would consider applying for like 3 minutes, I think. I would consider it mostly for blogging purposes. However, I don't think I would make the show as interesting as they want. I would be the Vinny of the group, unfortunately. Maybe I should work on improving my personality.
I wonder if people who are not Asian (or extremely white washed Asians) will understand everything that is going on. There are subtleties in Asian American culture that I don't think everyone would comprehend. This is kind of weird because there hasn't really been any American shows about Asians. And the Asians that are in the current TV shows are either stereotypical, or just embarrassing.
For example, Brenda Song from the Suite Life of Zack and Cody:
She is pretty I think, but on the show she is just dumb as rocks. I understand that it's her character, but it's too much for me. This girl is 22 years old. 22.
*face in palm*
But if you think about it, there are very limited roles for Asians in tv shows. Which is one reason why I am extremely excited for this LA/Hollywood/Koreatown Jersey Shore thang. It'll be the first show, that I have seen (other than a Korean drama -> a guilty pleasure), where the Asians are the main attraction. Regardless, I hope they choose a wide variety of Asians and we see some of this: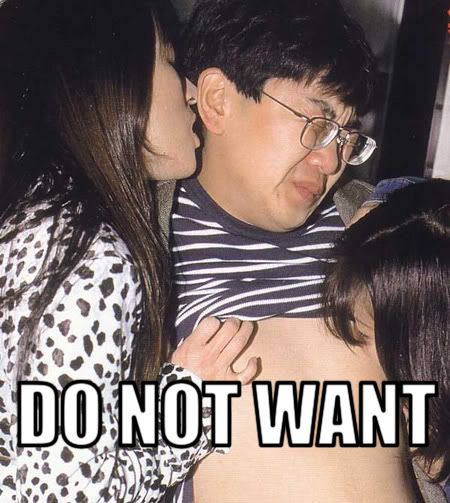 So intense. Notice his resistance.
Just kidding. I hope there isn't any of this… but it would be kind of funny.
But seriously, if any of you apply to be on this show – PLEASE TELL ME.
And if you're thinking of applying to be on the show – DO IT.
If you thought that an Asian Jersey Shore is crazy, how about you throw some walkers and dentures in there?
Yup, you guessed it – a Jersey Shore type show for senior citizens. Labeled the "geriatric Jersey Shore", the show is called "Sunset Daze" and it's on the WE channel and is scheduled to premier on April 28th. It takes place in an Arizona retirement community.
I read an interesting description of the show… "The big-haired party girl [Snooki] faces stiff competition from New York old-timer Gail Leibowitz – star of a naughty new series featuring Viagra-fueled seniors frolicking in hot tubs and talking about sex toys." -NYDN
VOMIT in my mouth.
I'm sorry, but this is much too much. I cannot watch this one. But if you are interested, then go right on ahead. Let me know how it is.
How much more messed up can TV get? … or how much more amazing?
Who woulda guessed that Jersey Shore would have such a powerful effect? Dang. This is a SITUATION. For sure.
4 comments
April 13, 2010